Behind the wheel for teens
Individual Driving Lessons

Teens under 18 are required by the DMV to drive 6 hours with a licensed instructor; 3 lessons of 2 hours each.
OPTION 1

To start please pay $85.00 enrollment payment to reserve driving lessons. Balance of $180 will be collected by our instructors during first lesson. The balance is $200 for students located north of Miramar-Pomerado Rd. This option requires student's commitment to complete all 3 lessons within 90 days, otherwise we might charge an extra fee for the late completion.
OPTION 2
Students may also pay $85.00 enrollment payment and then pay per lesson; Lesson 1- $70, Lesson 2-$70, Lesson 3-$70. Students who would like to spread lessons far apart must select this 3-payment option. With this option students may schedule all lessons within 6 months.

Brush-up and adult driving lessons $50/hour, minimum 2 hours required.

To schedule and reserve your lessons you need to pay enrollment down payment. Please click below to enroll and make a payment.
FREE Certificate. FREE home pick up. NO hidden costs. Upon successful completion, teens will be eligible to apply for the California driver's license.

Once you have paid, please call at (619) 282-7900 to schedule your lessons. You need to have a permit to schedule your lessons.

Please Note: Once you schedule the driving lessons, we might charge $25 fee for cancellations without 48 hours notice or for no shows. Students must be in possession of learners permits during each lesson or lessons will be cancelled and $25 cancellation fee will be charged.

The pick up and drop off times for the lessons will be approximate due to traffic conditions. Safety is very important to us. Please be understanding and flexible! Thank you!
You can choose a female or male instructor. All cars have dual brake systems. All driving lessons are available within few days.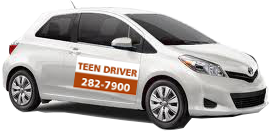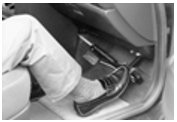 We usually pick up students at home in El Cajon, Lakeside, La Mesa, Santee, Spring Valley, Chula Vista, Lemon Grove, Bonita, National City, San Diego, Escondido, Rancho Bernardo, Poway, Mira Mesa, San Marcos. If you live out of our pick up area, you will need to come to our office to get the training or we may pick up in some remote areas for an extra fee.