Behind the wheel for teens
Individual Driving Lessons

Teens under 18 are required to drive 6 hours with a licensed instructor; 3 lessons of 2 hours each.
Price for the 6 hours teen driving lessons is $250*. All lessons will be scheduled within 30 days, usually once a week or once every two weeks. Students will receive completion certificates DL238 at the end of the last lesson.
*There will be additional one time charge of $20 for pick-up in North County, Mira Mesa, Coronado, in zip code area 92021 and Lakeside.

You may pay in full $250* or select payment plan option: $75.00 enrollment payment to reserve lessons and then; Lesson 1- $70, Lesson 2-$70, Lesson 3-$70.

Brush-up and adult driving lessons $45/hour, minimum 2 hours required.

To schedule and reserve your lessons you need to pay enrollment down payment or pay in full. Please click below to enroll and make a payment.

Once you have paid, please call at (619) 282-7900 to schedule your lessons. You need to have a permit to schedule your lessons.
Please Note: We charge $25 fee for lesson cancellation without 48 hours notice or for no shows. Students must be in possession of a learner's permit during each lesson or lesson will be cancelled and $25 cancellation fee will be charged.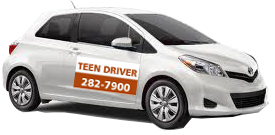 For safety reasons, we do individual lessons. You can choose a female or male instructor. All training cars carry insurance. All cars have dual brake systems. All driving lessons are available within few days.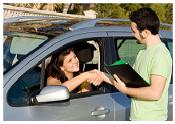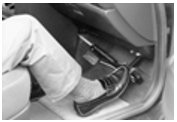 We pick up students in El Cajon, Lakeside, La Mesa, Santee, Spring Valley, Chula Vista, Lemon Grove, Bonita, National City, San Diego, Escondido, Rancho Bernardo, Poway, Mira Mesa, San Marcos and San Diego Coastal area, If you live out of our pick up area, you will need to come to our office to get the training. We may pick up in some areas for an extra fee.