Instructors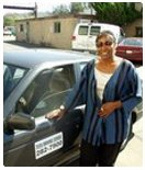 Juanita Chapman. Instructor's ID 2083-004. Teaching since 2000. Very patient. Focused on safe driving.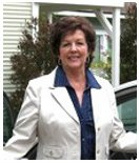 Patricia Beirne ID 2083-008. Patricia has been with Teen Driving School since 2008. Prior, she was a family counselor for 25 years. As a mother of 3 her goal is not only to assist her students in passing their driving tests the first time, but to also become safe, courteous drivers. Patricia takes students in Santee, Tierra Santa, and North County: Mira Mesa, Scripps Ranch, Poway, 4S Ranch, Rancho Bernardo, Escondido and San Marcos and receives many referrals.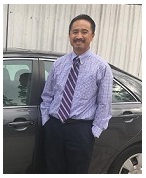 Jessie Abuyen ID 2083-014. Thirty years of driving experience including in foreign countries using various types of vehicles. Associates Degree in Missionary Service. Completed Driving Training Academy in defensive driving for the US Postal Service. Fluent in English, Marshallese and can speak Tagalog. My goal is to provide quality and constructive driving instructions in a relax setting conducive to learning. Students will learn essential driving techniques and courtesy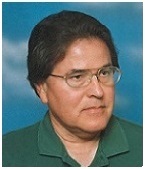 Vincent L. Diaz (ID 2083-005). I have almost 20 years experience with teens & adults in all of San Diego County. While it is important to teach certain basic fundamentals of Driving it also necessary to be able adapt to needs and expectations of my students. Above all the first driving lesson should be perceived by the student not only instructive but also pleasant and enjoyable. Besides teaching my interests include personal Journaling, creative writing, and Classical Music.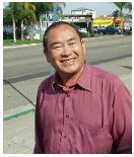 Chou Vang ID 2083-012. Has been with Teen Driving School since 2008. Fluent in English, can also speak oriental languages. He is very patient.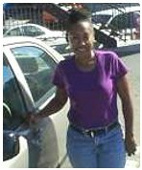 Michelle Thompson. Instructor's ID 2083-006. Licensed driving school Instructor since 2009. A former 25 year veteran in School Bus Transportation for San Diego City Schools.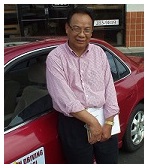 Michael Phaengdy. Instructor's ID 2083-011. Licensed Instructor since 1996. Previously worked for San Diego Driving School. Fluent in English, can also speak oriental languages.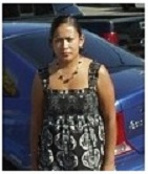 Laura Cisneros. ID 2083-009. Licensed Instructor since 2009. Fluent in English and Spanish. She Works in East county and South Bay.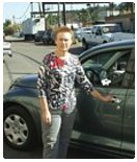 Sharon McCoy Instructor's ID 2083-003. Teaching since 1995. Previously worked as a school bus driver.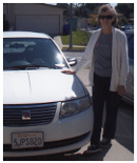 Charlotte Owens. Instructor's ID 2083-007. Teaching since 2002. School bus driver and instructor.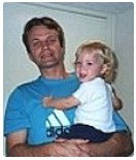 Greg Haberman. ID 2083A. Classroom education teacher since 1990. Driving School Operator. Finished driving instructor training and Mile Russ Insurance Academy. Graduate of SDSU.